Aura-Soma is an exciting colour system. "You are the colors you choose and these reflect the being's need" Vicky Wall says.
Aura-Soma is an non intrusive, self selective soul therapy. The very name "Aura-Soma" gives a vibration of healing, the sense of wholeness, it makes you to see and feel your whole being.
For Greeks is easy to understand this because they are Greek words, Aura and Soma (body).
These jewels (the equilibrium bottles) have been received in meditation through Vicky Wall in 1984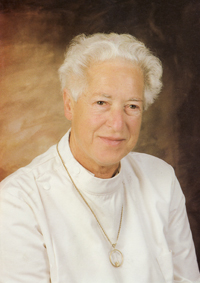 In Greece, in the beginning of nineties came Anand Kosha, facilitator in groups & seminars at Osho Multiversity in Osho Meditation Resort at Poona of India, also Director at Osho School of Mysticism. Kosha with individual  sessions, events, groups, seminars, and visits in energetic places (Epidaurus, Delphi, Eleusis, Kreta, Olympus, Samothraki, Dodoni, and other places) changed the whole spiritual map of Greece. That time Kosha was using a big range of tools and systems to rise consciousness as Kinesiology, Reiki, Hypnotherapy, Colourpuncture.
In that very time Kosha brought and introduced to her students in Greece the dual coloured jewels of Vicky Wall, enriching her spiritual work. She invited in seminars Mike Booth Director and Principal of the Academy of Aura-Soma after the transition of Vicky, in places with  energetic importance like Delphi, Sounio, Kreta, Athens.
All these years Kosha had a constant companion, support & help Buddhadeo Theodoropoulos,a young man with studies in Athens University (economics, psychology, pedagogy), in Poona of India at Osho Multiversity (meditation,reiki,hypnotherapy), and in the Art and Science International Academy of Color Technologies (Aura-Soma) in England.
Through Aura-Soma we can use the dynamic, living energies of nature to help us in so many ways.
Aura-Soma can offer us opportunities that we never believed possible.
1          Rediscover enthusiasm  for life
2          Improve relationships.
3          Learn to truly appreciate ourselves and our talents, and feel more confident.
4          Discover new tools to meet life's challenges.
5          Bring more love and caring into life.
6          Rebalancing and revitalizing energy.
7          Transformation
8          Access the inner being and intuition
The best way to discover the benefits of Aura-Soma is to visit a trained consultant.
Buddhadeo is now practitioner and distributor of the products of Aura-Soma in Greece.
tel: 0030-6974-963842, 0030-210-7522553
fax: 0030-210-7522553, e-mail: buddhadeo9@gmail.com